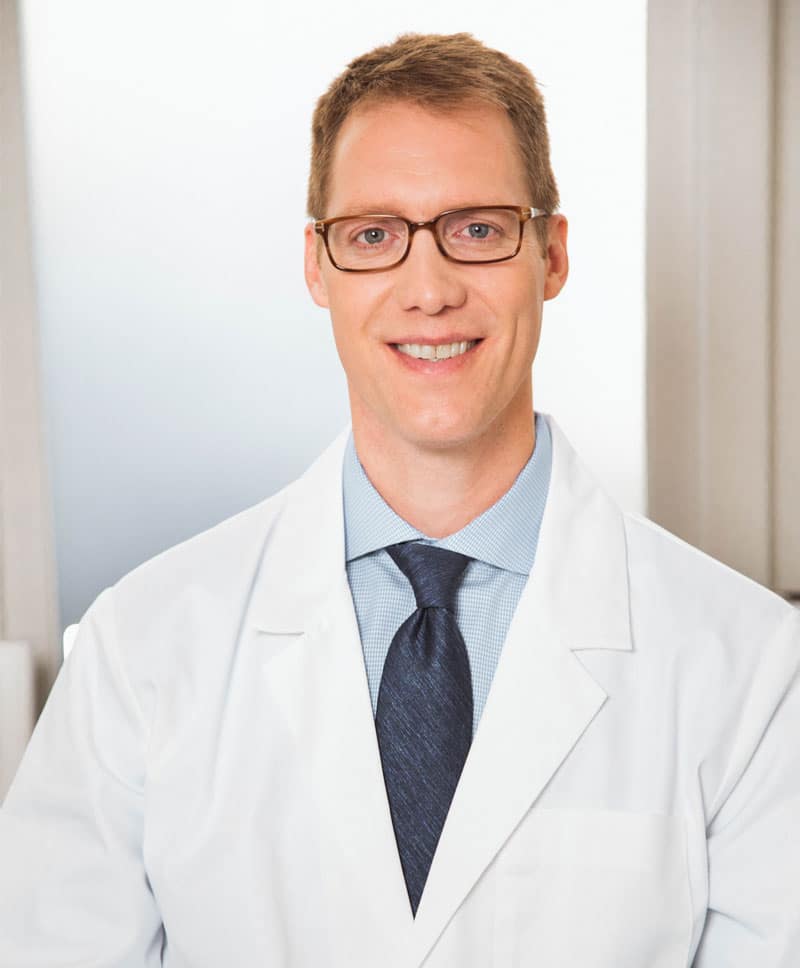 Dr. Rodger Shortt is a specialist plastic surgeon who graduated from Queen's Medical School in 2004 and became certified by the Royal College of Physicians and Surgeons of Canada in 2009. He received further sub-specialty fellowship training with internationally renowned plastic surgeons in cosmetic surgery, micro-vascular breast reconstruction, and body contouring after bariatric (gastric banding) surgery, significant weight loss or post-pregnancy.
As a result of his strong reputation for surgical and teaching excellence, Dr. Shortt was recruited by McMaster University as the director of the Cosmetic Surgery Training Program. He currently holds the rank of Assistant Clinical Professor. In addition, he teaches qualified plastic surgeons undergoing sub-specialty training (fellowship) his techniques for microsurgical breast reconstruction, fat grafting and cosmetic surgery. Dr. Rodger Shortt is currently the Chief of Plastic Surgery for the Oakville Trafalgar Memorial Hospital.
'I love the creativity and artistry required to sculpt a beautiful result.' – Dr Shortt
As part of his commitment to teaching and ensuring the safety of patients, he helps develop the questions used by the Royal College of Physicians and Surgeons Canada to test the chief residents sitting their final exam in plastic surgery. He was previously an instructor for Advanced Trauma Life Support and Advanced Musculoskeletal Limb Support.
Dr Rodger Shortt has received considerable recognition in his academic career. At Queen's Medical School, he was the recipient of the Rattray Scholarship in Ophthalmology, the Bracken Award for Academic Achievement, and the Queen's University Award in Surgery. During his plastic surgery residency at McMaster University, he was a recipient of the Best Clinical Research Paper. Dr Shortt has been actively involved in plastic surgery research, has been invited to present his research at national and international conferences, and has published articles in key medical journals.
In addition to cosmetic surgery, Dr Rodger Shortt is highly trained in reconstructive surgery, including skin cancers, micro-vascular surgery, breast reconstructive surgery, trauma, hand surgery and the treatment of Dupuytren's disease.
Committed to providing his community with high quality patient care, Dr Shortt has hospital privileges at Oakville Trafalgar Memorial Hospital and Georgetown Hospital, in addition to Burlington, Mississauga, Milton and Hamilton. Through dedication to his patients' experience and results he has achieved a 5 star rating on RealSelf, Ontario Doctor Review and RateMD (where he is the top ranked plastic surgeon in Oakville).
THE FACILITIES
Our clinic is housed in a state-of-the-art facility, in a comfortable, friendly and welcoming setting. Our wonderful, kind and caring staff are ready to assist you, answer your questions and put you at ease.
Feel good, look great!
---
LET'S DISCUSS YOUR OPTIONS CONTACT US TODAY.