CREATING THE NATURAL LOOKING CONTOUR OF THE BIKINI BRIDGE.
For some women, there is a desire to have a hollowed-out appearance of the abdomen at the bikini line. If this is not a natural occurring contour, it can be created surgically. If you are wondering what the bikini bridge looks like, picture a slim woman with a great tummy lying on a beach chair in a bikini. The space between the bikini and the skin, as the bikini stretches over the hip bones is called the bikini bridge.
There are really only two ways to surgically create the bikini bridge:
The first is with liposuction. The area lateral to the pubic mound is intentionally hollow-out. This can be combined with liposuction to the abdomen and the sides, to create a beautiful contour.
The other way is to thin the flap of fat during a tummy tuck. One of the limitations of a traditional tummy tuck is that patients can look pulled flat and too tight. They can lack natural contours that are aesthetically pleasing. This technique can help create a more harmonious shape. Combined with a low scar and a natural belly button, it can create a beautiful tummy tuck result.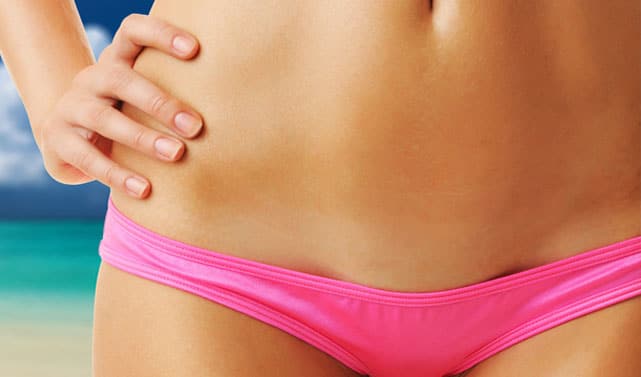 The goal with creating a bikini bridge with liposuction or during tummy tuck surgery is for patients to be able to wear a bikini, and a stranger would not know they had surgery. The above mentioned techniques help to achieve that goal.
Dr Shortt will go over your options, so you feel that your surgery is specifically planned for you.
When to consider having this procedure?
In general, candidates for bikini bridge surgery are aged 18 – 70 years, are in good health and are able to have general anaesthetic, their weight has been stable for several months post-pregnancy or significant weight loss, and may have one or more of the following characteristics:
a desire to have a hollowed-out appearance of the lower abdomen near the hip bones
combined with tummy tuck surgery or liposuction to create a natural contour
loose skin around the abdomen
sagging and or stretched skin due to pregnancy
excessive skin around the abdomen due to significant weight loss
desire to restore a firmer, tighter waistline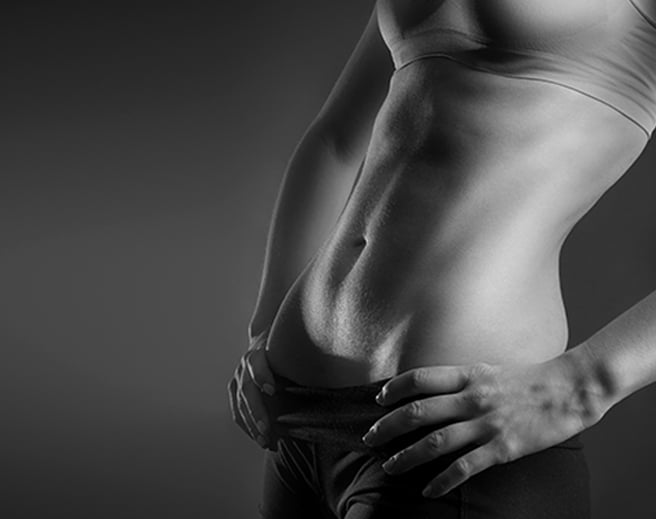 What is the recovery time?
In general, the recovery time following a bikini bridge procedure is approximately 3-6 weeks. As with any surgery under general anaesthetic, there are potential risks or complications to consider. During your private consultation, Dr Shortt will be able to estimate the time he expects it will take you to recover, and how soon you can expect to get back to the different activities you usually do.
Learn more about Plastic Surgery in Dr Shortt's Blog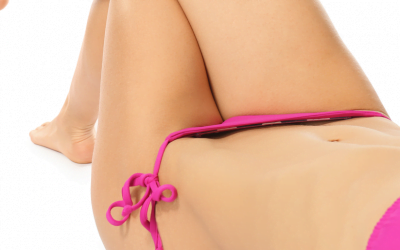 What is the secret to creating a natural looking tummy tuck? For some time, I have been trying to advance the tummy tuck techniques that l learned during my plastic surgery training, to create a more beautiful, contoured abdomen. One of my favourite surgical techniques is to create a hollowed-out area of the lower abdomen, just inside the hip bones.
read more
Feel good, look great!
---
LET'S DISCUSS YOUR OPTIONS CONTACT US TODAY.