A ONE-SURGERY LIFE CHANGER.
A Mommy Makeover is a one-surgery life changer. It typically involves a tummy tuck and a breast surgery and it is truly a transformative procedure. That may be a breast reduction, breast augmentation, breast lift, or breast augmentation with a breast lift.
You can have the two surgeries together, assuming that you are healthy and fit for surgery. Liposuction can also be done sparingly at the same time, or more extensively at a second procedure. Finally, if you have an umbilical hernia, you can have that treated at the same time as your abdominoplasty (tummy tuck.)
Patients are advised that they will achieve the best, long-term, lasting result when they are at a stable weight, which they can comfortably and realistically maintain for years. If you starve yourself and put on weight after the surgery, the results will not stay as beautiful as they could – compared with the surgery being performed at a more permanent weight. Several months at a stable weight is ideal. The advantages of this procedure include: one surgery day, one recovery, significant cost savings, and getting a beautiful result at once, rather than having to wait.
The most important considerations for a beautiful tummy tuck are a natural looking belly button and a low hidden scar. For the breast surgery, it really needs to be customized. There are several options that can work, but some may be more ideal. Dr Shortt will go over your options, so you feel that your surgery is specifically planned for you.
Dr Shortt will go over your options, so you feel that your surgery is specifically planned for you.
When to consider having this procedure?
In general, candidates for mommy makeover surgery are aged 25-65 years, are in good health and are able to have general anaesthetic, and may have one or more of the following characteristics:
Interested in returning their bodies back to its pre-pregnancy stage
caesarian scars, sagging and or stretched skin due to pregnancy
excessive skin around the abdomen due to significant weight loss
desire to restore a firmer, tighter waistline
dissatisfied with current breast cup size and shape
sagging or deflated breasts due to post-pregnancy or weight loss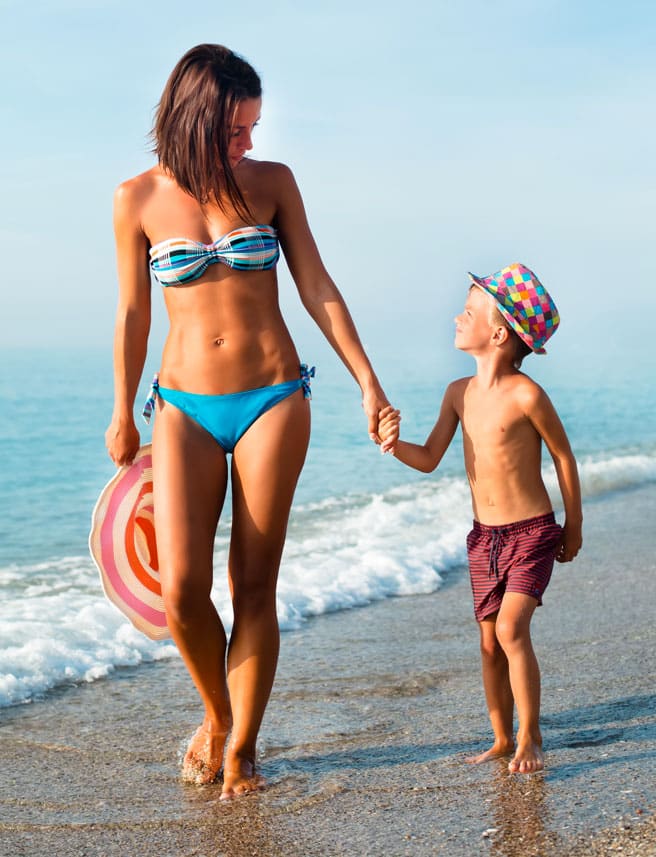 What is the recovery time?
Recovery time varies for everyone, but patients are usually moving slowly for a couple days, feeling good at about a week, and wanting to get back to everything at 2 weeks. For office work, 1 week is doable and 2 is perfect. For heavy lifting, give yourself 6 weeks.
As with any surgery under general anaesthetic, there are potential risks or complications to consider. During your private consultation, Dr Shortt surgeon will take a thorough medical history from you, discuss your surgical options, explain the complete procedure and potential risks, discuss what to expect pre and post surgery, and your estimated recovery time.
What's New in Mommy Makeovers?
LASER RESURFACING
A laser skin treatment (or laser resurfacing) takes about an hour, but can wipe away years of sun damage and signs of aging. Several types of laser light is used to address various concerns including pigmented spots, broken blood vessels, fine lines, deeper creases, lax skin and loss of skin lustre. The first few days you may look a bit rough and may have to wear some gel, but within days, your skin has healed and continues to look better and better over the next few months as the deep skin layer rejuvenates itself. The results are amazing and permanent in the sense that you will always have nicer looking, more youthful skin than you would have otherwise. The recovery is minimal, and doesn't add any more time to your overall Mommy Makeover recovery. By the time you come back to the office for your post-operative visit (at approximately one week) your skin will already be healed.
BREAST FAT TRANSFER
Some patients want larger breasts but don't want breast implants. Fat transfer to the breast has become an increasingly popular way of doing breast enlargement surgery. It is the ideal surgery because you get rid of the "trouble spot" that nutrition and exercise don't seem to address, while at the same time getting fuller breasts. It is a bit of a time consuming procedure because each drop of fat has to be meticulously placed. Anyone that doesn't take the care when harvesting, processing, and transferring the fat will simply not get as much fat to survive. Some patients do not have much fat, and these days it would seem that the butt is often off-limits for fat harvesting, as many people prefer to keep their "booty". For those patients, all the fat is taken out of the lower abdominal tissue that we are removing during the tummy tuck and put it into the breast, rather than simply discarding it. This is a great way of getting a little more breast volume, without having any other areas of the body operated on.
LIPOSUCTION
Most people have a trouble spot on their body that they would like to disappear. Liposuction is a great procedure to contour the body. In the setting of a Mommy Makeover, it can be done to remove a roll of fat in the armpits, the waist area, the thighs (especially the saddlebags on the outside), or the roll in the medial thighs. The roll in the armpit is the most popular procedure done in conjunction with a Mommy Makeover. In addition to removing the roll, it helps to give a beautiful shape to the lower lateral part of the breast. Liposuction will cause some bruising, but the recovery overall will not change much from the Mommy Makeover. You will have to wear a compression garment to get the best skin tightening and contour for several weeks.
LABIAPLASTY
Vaginal rejuvenation is one of the fastest growth areas in plastic surgery. The most common procedure is a labiaplasty. For women that have a larger labia than desired, it can be reduced and reshaped. This may be a congenital condition or something that changed following the birth of children. For some women it affects both sides, for others it is one or the other. For many women, they want the labia reduced to make the vagina appear more youthful and attractive. For others, the longer labia gets tugged-on and may cause pain during intercourse. The extra tissue is removed and the labia is re-contoured. Sutures are resorbable so they do not need to be removed. The procedure is fairly brief and the recovery is minimal. There may be some bruising and swelling for a few days. Intercourse should be avoided for several weeks to allow full healing.
---
Each of these procedures listed above can be done on their own, but since they are brief and have little added recovery, performing them at the same time as the Mommy Makeover can be a great choice for people.
Learn more about Mommy Makeover in Dr Shortt's Blog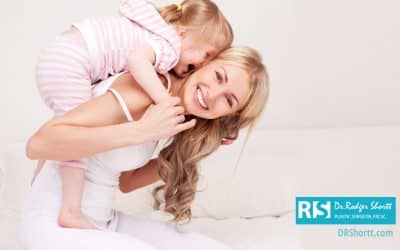 How do celebrities look so great post-pregnancy and what surgeries are they getting to look this way?
I was answering questions in Realself recently, when I came across this question and I thought I would share my response. Some celebrities look amazing after pregnancy… as though they never had a baby at all. Several things contribute to this.
read more
Feel good, look great!
---
LET'S DISCUSS YOUR OPTIONS CONTACT US TODAY.