LOOK LIKE YOUR YOUNGER-SELF. AGE GRACEFULLY.
The goal of facial plastic surgery is always to look fresh and healthy, yet never being obvious to anyone but your closest family or friends that you actually did anything.
The desire to "turn back the clock" and look like your younger self often leads patients to inquire about facial rejuvenation. A facelift involves the surgical tightening of the skin around the face and neck, the removal of wrinkles, and the repositioning of the volume of your cheeks, providing a youthful, refreshed and natural appearance. In addition to a facelift, facial rejuvenation can also involve a neck lift, eye lift (blepharoplasty) or brow lift.
Skin care, lasers, fillers, and neurotoxins (Botox) will all be considered, as facial rejuvenation takes into consideration all the signs of aging, not just the loose or sagging skin. Nose surgery, or rhinoplasty, is another cosmetic surgical procedure that can improve the functionality or physical appearance of the nose. The function and appearance of the nose can be affected by trauma, genetics, or compromised breathing conditions.
During a private consultation, Dr Shortt will discuss your desired surgical outcome, while evaluating the structure, gravity, volume and texture of your face to carefully develop a surgical plan that is appropriate for you.
Click below for more information about facial cosmetic surgery procedures.
Dr Shortt will go over your options, so you feel that your surgery is specifically planned for you.
Face Non-Surgical Procedures
Learn more about Face Treatments in Dr Shortt's Blog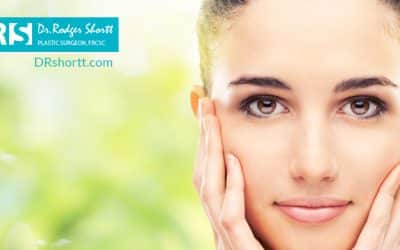 There is really nothing that will make your skin glow and erase wrinkles the way that laser resurfacing can. Celebrities like Jennifer Aniston and Chelsea Handler have raved about the results they have obtained from laser treatments. I have had patients tell me that they are often told they look 10-20 years younger!
read more
Feel good, look great!
---
LET'S DISCUSS YOUR OPTIONS CONTACT US TODAY.