PATIENT RESOURCES / DR's Blog
Breast Implants vs Fat Transfer for Breast Augmentation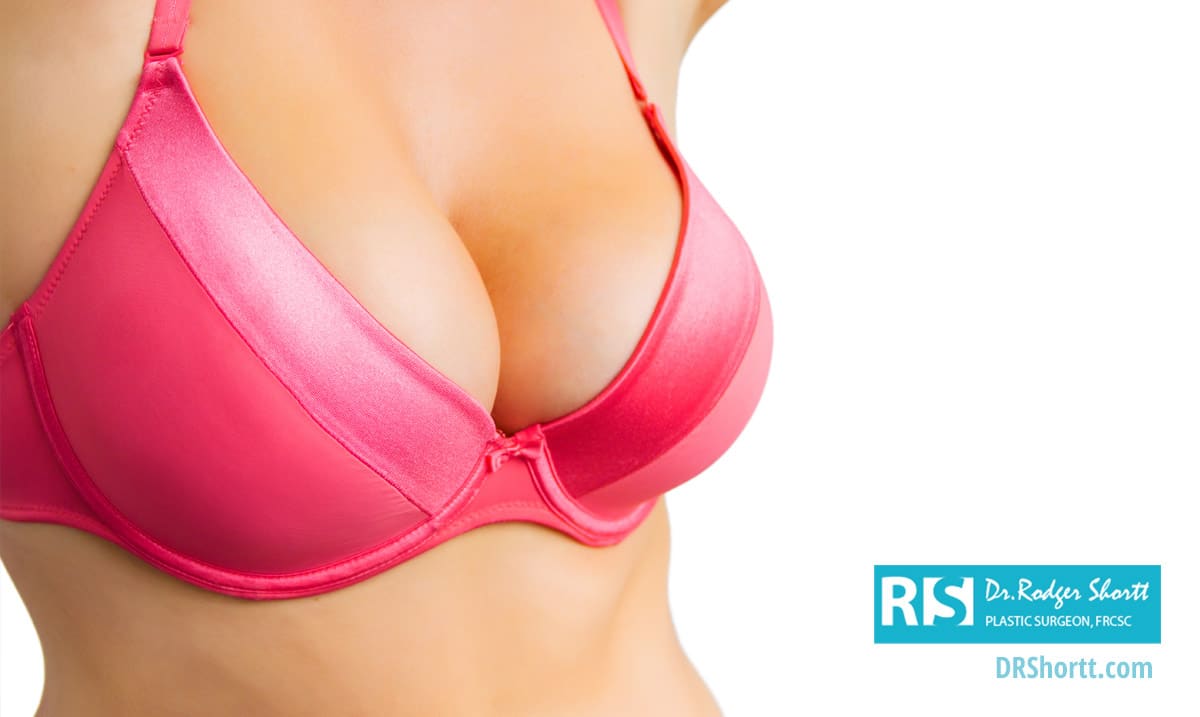 Which is better… an implant or fat transfer for a breast augmentation? Will it give me a more natural looking result?
I get asked this question a lot from patients, from doctors, even from people who I meet socially. There is a lot of interest in breast enhancement and augmentation. With everything, there are pros and cons to each and every choice.
What are the benefits of implants vs fat transfer? The main benefits of choosing an implant are:
The result is permanent and immediate.
The implant provides shape to a breast that may not have the nicest shape.
It can lift a nipple a little bit by pushing the breast forward.
It is by far the most common way that I perform a breast augmentation.
On the other hand, fat grafting for breast augmentation has some major benefits too:
It is perfectly natural and soft.
The fat is removed from one area that you don't want it and is transferred into the breast where you do want the fat.
There are virtually no scars.
The breast may potentially age with more natural beauty for longer.
And of course there is no implant for the patients who do not want one.
Why not do a combination of both implant and fat grafting? Take the best from both procedures and give patients the ideal breast augmentation result.
The advantages to using fat transfer and a breast implant at the same time are numerous:
It provides a fuller breast with an implant but uses fat transfer to conceal the implant.
It makes the implant very difficult to see, or even feel.
It allows women who have lost volume in their upper breast (which is common after breast feeding) to have an implant that is hidden and natural looking.
It provides the option to place an implant over top of the muscle that would otherwise have had to go below the muscle for concealment.
It can potentially improve cleavage in wide-set breasts, or in breast augmentations where implants sit far apart.
How do we get the most ideal breasts with implants AND fat?
In a consultation, I begin by helping you select the best breast implant size. I have a couple of simple "homework" assignments to help you pick the right size. To date, I have never had to change an implant for any of my patients. It takes a bit of work on your part, but it's worth it to get the perfect breasts.
I then take a number of measurements to help choose the best potential implant options to meet your size goals. During surgery, I trial a number of different breast sizers. These are exact replicas of the implants. Quite often, there are a few breast implant sizes that could look good. However, one just looks the best. It can be a bit time consuming to try different implants, however, it is well worth it.
My goal is not to give my patients good breasts. My goal is to give them the best possible breast augmentation. For many patients this would be the time that I would exchange the sizer for the actual implant. However, when we use fat transfer to the breast in combination with the implants, it is now time to harvest some fat.
I infiltrate a solution, like the saline that goes in your IV, with special medicine to limit discomfort and bleeding into the area you have the extra unwanted fat. I then gently liposuction some fat to be placed in the breast. Following this, I carefully process the fat to prepare it for injection. Finally, I inject the fat into the breast.
The fat has to be placed in tiny droplets to get the best possible result and fat survival.In fact, every step from the harvesting and processing to the injection of the fat into the breast has to be done with great care to maximize the fat that survives.
Exactly where I place the fat depends on the goals of the surgery. If it is to give a fuller upper-breast, then the fat is placed in the upper-breast. Perhaps it is to minimize the space between the breasts and improve the cleavage? In that case the fat can be placed centrally.
For some patients, they may just want more fat coverage over the entire implant so that they take advantage of the great volume from the implant, but conceal it well. After the fat is placed in the breast, the sizer is removed and replaced with the actual implant, just as in the patients who did not have fat transferred.
How to decide on implant vs fat transfer for breast augmentation?
It is my job as a plastic surgeon to help my patients decide for themselves what is best for them. I go over all the options, after having done a thorough consultation based on your health history, your cosmetic goals, and your current physique. I give you your homework to help you choose the best breast size for you and to help relay that information to me.
At the time of surgery, the more information I have, the closer I can come to your ideal breast augmentation result. Finally, I spend a lot of time at your consultation and at your follow-up appointment going over the pros and cons of each of your choices to help you finally decide which type of breast augmentation is best for you. You will have had lots of time to think about what we discussed, and you can see me again in order to make sure that you are comfortable and make the right choice for you.
Is it possible to have fat grafting done if you already have implants?
Fat grafting can be done for each of these following concerns to improve the overall cosmetic appearance of breast implants:
Some patients may want to improve their cleavage or increase the fullness in the upper portion of their breasts.
Others my want to conceal their implants if they have visible or palpable rippling.
Why doesn't every surgeon offer implants and fat grafting together?
This is something that not many surgeons are offering, yet. In fact, I have only spoken to a couple surgeons that do this combined procedure. I am sure other surgeons are doing this procedure, but you may have to look around in your area to find one.
For lots of patients, they simply don't need this surgery; they can have a beautiful breast implant without fat grafting. If their choice of implant is a good match for the tissue coverage they have, then fat is an unnecessary step.
One of the main reasons why not all surgeons are offering this procedure, is that fat grafting is very meticulous. It takes time and precision in order to get the best looking results and the best fat survival. Some otherwise great surgeons simply don't have the patience or expertise in fat grafting. Some are willing to except a lesser result in order to do a high volume of surgery, rather than performing fewer but high quality ones.
I have colleagues that do both breast implants super-fast. I simply can't get the most ideal result every time, if surgery is rushed through. It provides no time to try out different implant sizers to see which is perfect. And it certainly does not provide any time to add fat to a breast to better conceal an implant.
Another reason why not all surgeons are using fat transfer during breast implant surgery is simply because many plastic surgeons don't know how. Some have chosen a career where they only do cosmetic breast surgery. That is fine for simple cases, but can present a problem in more challenging cases; they don't have the tools to give those patients the best result.
Fat grafting in combination with an implant straddles the cosmetic and reconstructive breast surgery worlds… The "perfect surgeon" is really someone that has a specialty interest in both cosmetic and reconstructive surgery of the breast. Someone that does a lot of breast surgery including cosmetic and reconstructive will have much more experience with using the combination of techniques together.
Fat grafting is new, relatively speaking, in the world of cosmetics compared to its use in reconstructive breast surgery. From my own personal experience, I have done countless cases of breast implant/augmentation and breast fat grafting.
In my practice, I focus on both cosmetic and reconstructive breast surgery. I use my techniques from cosmetic surgery to try and create great looking breast reconstructions, and the skills from reconstructive surgery to perfect the cosmetic breast result. Patients that would benefit from fat transfer to enhance their implant-based reconstruction is a perfect example.
Cosmetic techniques and reconstructive techniques should not be isolated. The best of both types of surgery should be combined to give the greatest possible results to all patients.
For now, it seems only those plastic surgeons with experience performing fat grafting and breast implant surgery are doing this combo, but over time I think that lots of surgeons will follow suit. Make sure your surgeon has a specialty in not just the easy cases but in more complex challenging breast surgery as well.
If I am interested how do I get an appointment?
If you are interested in discussing a Mommy Makeover please contact Dr. Rodger Shortt to arrange an appointment at 905-849-4282 or info(at)drshortt.com.
Dr Rodger Shortt is a plastic surgeon servicing Toronto, Oakville, Mississauga, Burlington, Milton, Hamilton and Georgetown. He strives to provide his patients the best care and excellent plastic surgery results. He is one of only a few plastic surgeons in Canada with a top rating on RateMD, RealSelf and Ontario Doctor Review. Dr Rodger Shortt is a specialist plastic surgeon trained in cosmetic surgery and reconstructive surgery. He specializes in breast surgery, breast augmentation, breast fat transfer, mommy makeover, tummy tuck, body contouring, breast reconstruction and cosmetic surgery of the face. He is the Director of Cosmetic Surgery Training at McMaster University and an Assistant Clinical Professor. If you are interested in a consultation with Dr Shortt please contact as at 905-849-4282 or visit www.drshortt.com.
Feel good, look great!
---
LET'S DISCUSS YOUR OPTIONS CONTACT US TODAY.