PATIENT RESOURCES / DR's Blog
Don't SUPERSIZE My Breasts!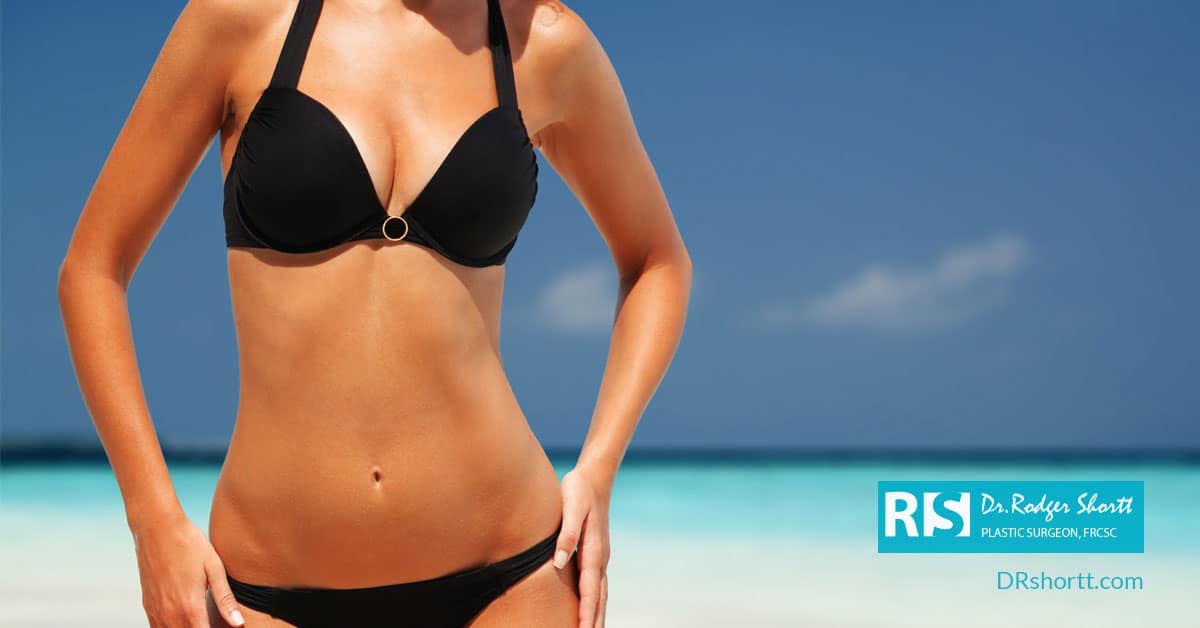 Over the years, things have continued to get bigger… The "family bucket". The Big Gulp. Supersized fries. For many people, this same philosophy has applied to the size of the implants that they choose. Some people special-order their implants if they want them even larger. Presumably, people think that these super-sized breasts look good? And obviously surgeons either agree or are at least willing to acquiesce and put them into people. The question is WHY? Do they really look that good? Will patients be happy if they have giant breasts? If bigger is good, is gigantic better? Many people may think so, but I disagree.
I have always believed that beauty is the ultimate goal in plastic surgery.
It is no different if we are talking about breast enlargement, tummy tucks, facial surgery or injectables.  I want my patients to look beautiful.  In order to achieve that, I really think it is important to maintain a natural looking result. I want people to look at my patients and think, "Hmm, I wonder if they did anything, they just look so good" but never know for sure.  When I counsel people on breast augmentation and how to choose implants, I want them to look amazing.  I want them to be the person that turns heads at the beach for looking fantastic, but I don't want anyone on the beach to know they have had surgery.
So how do we attain this goal of the perfect breast augmentation?
I spend a lot of time going over implant sizing with patients.  We talk about the type of "look" they like and the type they don't.  I do a full consultation and take measurements.  I have patients do several things that help them decide the perfect breast implant and also have them do things to help me understand their goal as well as possible.  I then take all of that information and select a few implant choices and bring them to the operating room.  Along with those I bring sizers (which are exact replicas of the implants) so that I can trial different breast implants.  Quite often, there are a few that may look good.  Many surgeons only have one option at the time of surgery.  And hopefully it looks good. However, I prefer to take extra time and try out a few different breast implants in every patient. There is usually one that is perfect for you.  It just looks better than the other ones, even if the size is similar.  It fits your body and your breast in a natural harmonious way, giving a fuller breast but not looking fake.  The extra time it takes me in the operating room is well worth it.  I have never had to change a patient's implants.  Not once!  That is a bold statement that I am very proud to be able to make. I think the reason for that is the time taken before and during surgery to make sure that we get the best breast augmentation result.
BEFORE & AFTER (Breast implants/augmentation)
But let's get back to the SUPERSIZE issue for a second…
Is it possible to get a beautiful result with a large implant? Sure, but not if it is too big for your body.  There are really two things that can "give-away" a breast augmentation surgery.  The first is really large breasts on a small women… although some women are blessed with that naturally, it raises people's suspicions when they see it. The other is a very clear demarcation of the implant at the top of the breast; that fake circular appearance from overstuffing the breast with a large implant, particularly a large round implant. And while some people may think that is a nice look at first, it doesn't mean that your breasts will look nice in years to come.  The tissue is not meant to be stretched to over-capacity and then asked to hold a heavy implant up.  As expected, the tissue will thin and the implant will become more noticeable.  On top of that, the implant will start to drop.  As the say "the bigger they are, the harder they fall".  Large breasts that become droopy are not sexy!  It is not the look you sign-up for.
My goal is to give my patients beautiful, natural looking breasts immediately after surgery and for years to come.
By choosing the correct implant, by selecting the appropriate pocket position (even if it takes a bit more time in the case of subfascial placement), and by using an implant designed to let tissue "velcro" to it, I believe my patients have the best chance of that result.
In my practice, I have never exchanged an implant that I have put in.  I do, however, do so regularly for patients that had surgery done elsewhere.  Yet in all the times that I have cared for patients from other offices, I have never put a larger implant into anyone.  Every single time someone comes to my office looking for revision surgery, it is to make their breasts smaller and to make them perky again.  Often these patients say that were told by the surgeon or their friends, "don't go too small or you will be disappointed".  I heard the same teaching when I was a plastic surgery resident.  However, having been in practice for years and with a significant portion of my work focussed on breast surgery, I couldn't disagree more!
Pick an implant that will give you a fuller, perky breast. However, pick one that will look natural and beautiful, now and in the future. It will be the best decision you will make for yourself.  Here's to the end of SUPERSIZED breasts!
To learn more about breast augmentation click here.
If you are interested in learning more about any of these procedures, or having a private consultation please click here or telephone 905-849-4282.
Dr Rodger Shortt is a plastic surgeon in Oakville, Ontario.  He strives to provide the best plastic surgery results and is one of only a few plastic surgeons in Canada with the best rating of 5 stars on RateMD, RealSelf and Ontario Doctor Review.  Dr Rodger Shortt is a specialist plastic surgeon who graduated from Queen's Medical School in 2004 and became certified by the Royal College of Physicians and Surgeons of Canada in 2009. He received further sub-specialty fellowship training with international plastic surgeons in micro-vascular breast reconstruction, cosmetic plastic surgery, and body contouring after bariatric (gastric banding) surgery, significant weight loss or post-pregnancy.  He is the Director of Cosmetic Surgery Training at McMaster University and an Assistant Clinical Professor.  If you are interested in a consultation with Dr Shortt please contact as at 905-849-4282 or visit www.drshortt.com.
Feel good, look great!
---
LET'S DISCUSS YOUR OPTIONS CONTACT US TODAY.