PATIENT RESOURCES / DR's Blog
Plastic Surgery: Do You Get What You Pay For?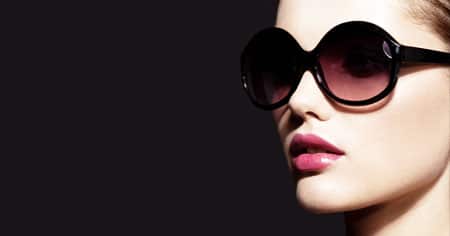 Everyone knows the saying, "You get what you pay for". When it comes to plastic surgery is it really true? The answer is yes and no. How's that for cryptic? Here's what I mean…
This is your body or your face. You only have one of each. Do you really want to 'chance' it to someone that may not give you the result you want, or worse create a disaster?
Sure, it is tempting to save a little bit of money. Or get extra work for the same price. However, after having treated a number of botched jobs done elsewhere over the years I can only say… "choose your surgeon and your clinic wisely".
I have seen patients come back from all over the world with disastrous results. They obviously went there with the impression that their surgeon was qualified and going to provide them the same quality care and the same results as if they had their surgery here in Canada. Unfortunately that just did not happen. I have seen wounds in multiple parts of the body break down; creases of skin in the face where a shoddy facelift was done; incisions that could otherwise be well hidden displayed across the legs for all to see; belly buttons that festered leaving a 3 inch hole to the abdomen and frightening looking nose jobs. I have seen patients so sick from sepsis they were quickly put on a plane by their surgeons and told to come straight to the hospital emergency department when they got back to Canada.
What happens then? Well obviously, my first priority is to care for these patients. To make them well and enable them to heal. Following that though it is really up to the patient. Do they live with the disfigurement? Do they go back to the same surgeon to get it "corrected"? Do they choose a surgeon in Canada to fix it? Regardless, there are two truths that come no matter what:
1 – They will never get the result that they could have if they had chosen a respectable surgeon in the first place.
2 – The cost of their original surgery and the one or two corrective procedures will far exceed getting it done right once the first time.
So what about closer to home?
Like any profession, there are good and bad doctors and good and bad surgeons. When looking for a surgeon make sure that you do your research. Look at review sites such as RateMD and Realself. See what the consensus is. Don't let one or two negative comments sway you, rather see what the trend of the comments are. Talk to your doctor or friends that have been to them.
Are they going to provide you with the result that you want? Are they going to take the time to listen to you so that they can customize your surgery? Every patient is unique and the goals of surgery should be considered to best match each individual patient.
Are they rushing you to decide? You should be given the opportunity to speak to your surgeon, go away and think about things, then bring your questions back for a second consultation (sometimes a third or fourth). It is better to be sure up front, than make a rash decision. It is the best way to ensure that your goals are understood, your concerns alleviated, and for you to gain comfort with your plastic surgeon.
Do you think that your surgeon will be there to care for you after your surgery? This is where so much of the travel-medicine fails. Not only are the surgeons potentially less qualified, but they can't treat their patients after the fact. Unfortunately there are surgeons in Canada that treat their patients the same way. They take your money then leave you to your own devices after surgery. If you don't think that your surgeon will be as committed to your wellbeing after surgery as they were beforehand, then find another surgeon!
Do you get the sense that your surgery is a top priority to them? I look at every surgery I do as a top priority. I want to provide excellent results for my patients every time and I want to maintain an excellent reputation. My reputation is very much built by providing comprehensive care before, during, and after surgery. I work hard to maintain that level of care and have staff that care just as much. If you don't get the feeling that your surgeon is putting your surgery as their top priority, move along!
Then there is the question of the medical aesthetics…
This includes laser treatments, fillers, Botox and the like. Not all things have to be done by a doctor. Lots of very qualified people that are not plastic surgeons do a great job. In my office I have a terrific nurse and aesthetician that provide excellent care and amazing results. They have the same overriding philosophy of patient care as I do and they were selected very carefully by our practise to make sure that they will provide the best results possible. The loyalty that their patients show by coming back over the years is a testament to that. Our goal is to create life-long patients that will be satisfied and refer their friends. This is very different from going to a spa with a Groupon offer.
Furthermore, by providing you with only what you need to look your best rather than trying to do a high volume of product sale, you likely save money and definitely get better value at a reputable office. It is amazing to me to see the money people spend at spas for medical treatment. They think they have such a great deal because the unit price is low. At the end of the day, the spa makes its money by injecting far too much product and the patient pays more and gets a less-natural-looking-result.
With all this said, it doesn't mean you should find the most expensive clinic and go there. There are lots of businesses, and plastic surgery is no different, where people will charge you a fortune to convince you they are the best. Good for them, they are excellent at marketing. But that does not guarantee value or comprehensive care. Ideally… find a clinic or surgeon that has a great reputation for providing excellent results, offering great care, and always willing to look after you. If you don't think their goal is to provide the best possible results every single time, you should find another clinic or surgeon.
If you are interested in learning more or having a private consultation please click here or telephone 905-849-4282.
Dr. Rodger Shortt strives to be the best plastic surgeon aesthetic, reconstructive and cosmetic surgery. He is committed to providing high quality patient care and achieving excellent results. He is considered one of the top plastic surgeons and one of the few plastic surgeons in Canada that has the top rating of five stars in Realself, Rate MD, and Ontario Doctor review. Dr. Rodger Shortt is a specialist plastic surgeon who graduated from Queen's Medical School in 2004 and became certified by the Royal College of Physicians and Surgeons of Canada in 2009. He received further sub-specialty fellowship training with international plastic surgeons in micro-vascular breast reconstruction, cosmetic plastic surgery, and body contouring after bariatric (gastric banding) surgery, significant weight loss or post-pregnancy.
Feel good, look great!
---
LET'S DISCUSS YOUR OPTIONS CONTACT US TODAY.