PATIENT RESOURCES / DR's Blog
The Secrets of Anti-aging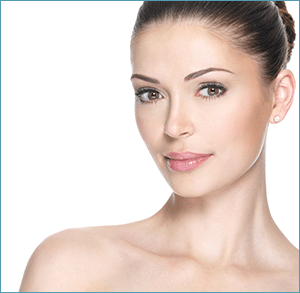 Wouldn't it be nice to "turn back the clock" and reduce the signs of aging? Or apply a magic potion that would make your fine lines and wrinkles simply disappear? The desire for a more youthful appearance often leads patients to inquire about facial rejuvenation. Many patients that I see are not interested in looking drastically different, rather they are more interested in looking like they did ten years ago. They would prefer to keep their friends guessing as to whether they had a procedure done or not, instead of looking "over-done".
Since the aging of the skin can be caused by a number of factors including genetics, sun damage, smoking, excessive facial expression and discolouration, there are many techniques both surgical and non-surgical to consider. Skin care, lasers, facial fillers, and neurotoxins (Botox®) will all be considered, as ideal rejuvenation takes into consideration all the signs of aging, not just the loose or sagging skin. Surgical cosmetic procedures such as facelift, neck, brow or eye lift, or a combination of these procedures may also be considered.
To Learn more about facelift, neck, brow or eye lift click here
Botox®, or Botulinum Toxin, is a facial injectable used in non surgical cosmetic treatments to decrease the appearance of fine lines and wrinkles of the face by weakening the muscles it is injected into. It can be used to effectively reduce the appearance of crow's feet, frown lines, forehead creases, and brow lines. To learn more about Botox click here
Facial fillers are non surgical treatments which can be used for facial rejuvenation. The most common areas treated with fillers are the lower eyelids (tear troughs), cheeks, around the mouth and chin, lips, and jowls. It can be used in a variety of other areas based on individual needs. The goal with fillers is to improve your appearance by adding volume in an area that is "deflated". To learn more about facial fillers click here
Laser skin rejuvenation can involve skin resurfacing, skin tightening and reducing skin pigmentation. Some of the laser resurfacing techniques can treat a number of conditions including discolouration, fine lines, deep wrinkles, acne scarring and broken blood vessels. To learn more about laser skin rejuvenation click here
So, what else can you do to combat the signs of aging? Overall, there are a combination of factors to consider, including:
regular use of sun screen
develop a daily skin care regime
drink plenty of water and a eat a healthy diet
participate in regular exercise
no smoking
limited alcohol consumption
To properly asses which procedures are ideal for you, it is important to book a private consultation with a board certified plastic surgeon. During your consultation, your surgeon should discuss your desired outcome, while evaluating the structure, gravity, volume and texture of your face to carefully develop a surgical or non surgical plan that is appropriate for you.
To book a private consultation with Dr Shortt please call 905-849-4282 or click here
Feel good, look great!
---
LET'S DISCUSS YOUR OPTIONS CONTACT US TODAY.