PATIENT RESOURCES / DR's Blog
Why Breast Surgery is my Specialty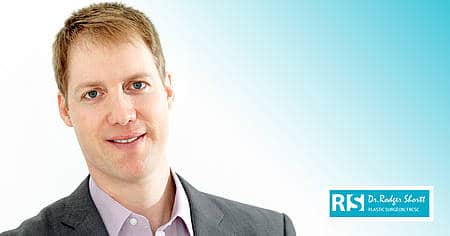 With so many plastic surgeons doing cosmetic surgery as well as breast augmentation surgery, you would think it would be a straight forward procedure. This misconception couldn't be further from the truth.
Why are there so many patients that write about their concerns on forums such as Realself? Why are there so many plastic surgery conferences to discuss breast augmentation? Why do I see so many people from other practices coming to me? Why do I see other plastic surgeon's imperfect results and complications for a second opinion? The answer is… it can be straight forward when all goes well, but it can be extremely challenging when it does not.
My extensive training, my experience and the skills I have developed in breast surgery are what I hope sets me apart from many other plastic surgeons. After completing my specialty in plastic surgery, I went on to do two sub-specialty fellowships. The first was in cosmetic surgery and the second was in breast reconstruction and micro-surgery. I think it is a great foundation to do cosmetic breast surgery. Without question, my cosmetic fellowship, in Melbourne, Australia taught me many things about breast augmentation. It taught me how to assess breasts and to create a plan to best enhance their appearance. How to create a beautiful shape and how to help my patients to best define their goals and dreams. It taught me how to help patients select the ideal size implant and how to customize their surgery for them. On top of that, it taught me to strive for a near perfect result in every surgery. People spend a lot of money and put a lot of faith in their surgeon. Any surgeon not striving for perfection simply should not be doing cosmetic surgery.
When I did my breast reconstruction fellowship, I learned how to correct difficult breast problems. Sometimes I have to reconstruct a breast from nothing at all. Sometimes I have to balance a patient's two sides. Perhaps I have to make one breast using someone's tummy fat and then match the other to it. There are times I do a breast lift. Times I do a breast augmentation. And there are some times when I have to do a breast lift, an implant augmentation, fat grafting augmentation and a nipple reconstruction all in the same breast. When I compare that to the goal of simply making a nice looking breast larger, it makes it seem pretty straight forward. Unfortunately, many plastic surgeons do not have the same training or experience. When things don't go perfect in their surgery or they have a slightly more challenging breast to make look good, they may not be able to manage things ideally.
Breast surgery is something that I am really passionate about. I find it extremely rewarding to create beautiful breasts for my patients and love the happiness I bring people. In fact my favourite part of my job is the "big reveal" when patients get to see their new breasts for the first time. All this is not a guarantee against complications, however, I promise that my goal is to create the most perfect breasts I can for you and to make sure to care for you before, during and after surgery until you and I are satisfied that you are healed and looking your best.
Click here to book a consultation with Dr Shortt or telephone 905-849-4282.
Feel good, look great!
---
LET'S DISCUSS YOUR OPTIONS CONTACT US TODAY.