PATIENT RESOURCES / DR's Blog
Why I Love Speaking at BRA Day (Breast Reconstruction Awareness Day)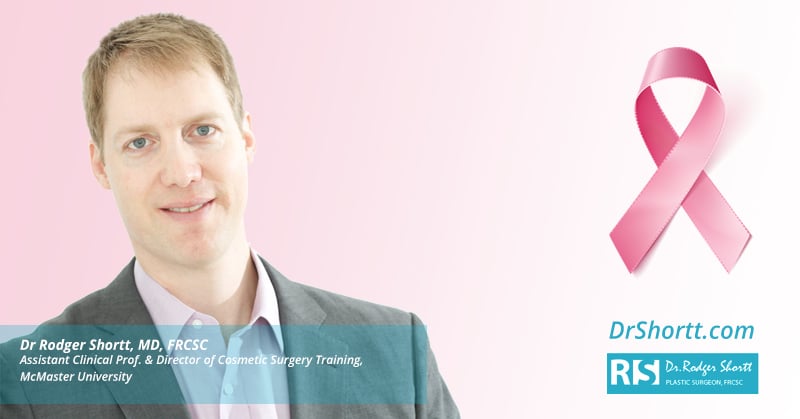 A couple of weeks ago I had the privilege of being an invited speaker at BRA Day 2016 (Breast Reconstruction Awareness Day) in Mississauga. This is the third year in a row that I have spoken at BRA day, and every year I just love it.
Although I do all manners of breast surgery from cosmetic to reconstructive, I am usually asked to discuss how we make a breast using one's own tissue. This is something that was rarely done outside of teaching centres when I started in practise years ago. However, over the years more and more young surgeons are doing fellowships so they too can do micro-surgery, which is now offered at numerous hospitals in the GTA.
What makes BRA Day such a success is the love and support in the room. This year there were over 250 people that have or had breast cancer or are affected by breast cancer (family and friends). It was a great way for everyone involved to become better informed on the different options available and some of the newer techniques being used, such as fat-grafting to make a whole breast from scratch. The panel of expert surgeons and physicians also discussed the different treatments for breast cancer and how they may impact on the timing or type of reconstruction offered to patients. Overall, it was very informative for everyone.
One of the most popular parts of the night is the show and tell lounge. It is exclusively for women. Women who have had breast cancer, and women with and without breast reconstructions showed each other what they look like. It is an opportunity for women to see just how nice breast reconstructions can look with care and expertise.
I think that a lot of patients are well informed, but others come to BRA Day never having heard anything about options for breast reconstruction. It really feels great to share my knowledge with patients and to see the relief in their faces when they know that no matter what changes they currently have from breast cancer, we can make them significantly better.
Each year, BRA Day grows in size and popularity. I look forward to being part of this great day for years to come.
To book a consultation with Dr Shortt, click here or telephone 905-849-4282.
For additional information about BRA Day, visit:
www.bra-day.com
Dr Rodger Shortt strives to be the best plastic surgeon in breast surgery. He is committed to providing high quality patient care and achieving excellent results. He is considered one of the top plastic surgeons and one of the few plastic surgeons in Canada that has the top rating of five stars in Realself, Rate MD, and Ontario Doctor review. Dr Rodger Shortt is a specialist plastic surgeon who graduated from Queen's Medical School in 2004 and became certified by the Royal College of Physicians and Surgeons of Canada in 2009. He received further sub-specialty fellowship training with international plastic surgeons in micro-vascular breast reconstruction, cosmetic plastic surgery, and body contouring after bariatric (gastric banding) surgery, significant weight loss or post-pregnancy.
Feel good, look great!
---
LET'S DISCUSS YOUR OPTIONS CONTACT US TODAY.